Store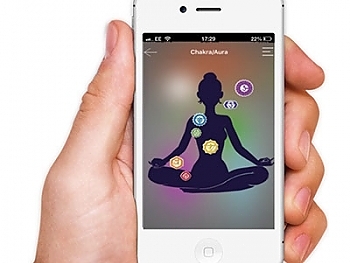 Note: Available in iOS ONLY
Hold the power to heal in the palm of your hand
STOP relying on others to "run your energy".
Put the power for your own health and *well being* into YOUR hands. Useful for clients or home use. Works with animals and spaces too.
We have designed a powerful visual aura and chakra snapshot app that uses our first layer of technology, COLOR to balance your field.

Watch in real time as your aura and chakra position come into alignment in real time with real actual frequencies. Experiment with exercise, music and more to see what is your optimum routine.

Useful as a practitioner tool, using a voice print you can run our tech anywhere, anytime and have visual results. Client database to save basic information.