Store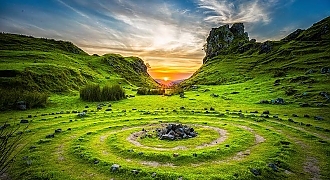 Celtic Herbal Magic
---
Come along with me on a journey into the Celtic world of herbs and magic. We will not only be learning the magic of HERBS but we will be learning some other magical things to manifest and improve your life as well. This will be a deeply practical course suitable to enhance all areas of your life.
I have studied and utilized herbs for over 30 years and am currently moving forward to purchase property for an herb healing farm. I am well acquainted with both the metaphysical and physical healing applications of herbs.
Now, for the first time I want to begin to share some of that magic with YOU!
This is a two-module class that comes with one personalized scan on the Celtic Herbal Magic panels.